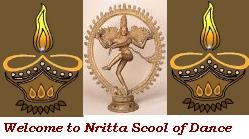 Nritta School of Dance
Srimati Anushya Rajendra founded Nritta School of Dance in Sacramento, California in 1995 to provide intense training in Bharatanatyam. The school conducts classes in the Sacramento area. Several solo and group thematic productions have been choreographed and presented by Srimati Anushya Rajendra. Students of the School regularly perform at numerous cultural events including Telegu Association of Greater Sacramento (TAGS), California Telugu Samithi (CTS), Tamil Mandram and India Day events and have charmed audiences all over California. Numerous Nritta School of Dance students have had their Bharatanatyam arangetram's in the United States or India.
Guru Anushya Rajendra
Srimati Anushya Rajendra is a respected performer and teacher of Bharatanatyam. She has performed extensively in many cultural and arts programs in India, Sri Lanka and the United States. She studied Bharatanatyam and Carnatic Vocal Music in South India at Music College in Adyar, Chennai. She received the Natya Visharadha Degree in Bharatanatyam from Music College. She follows the Pandanallur style of Bharatanatyam. The Pandanallur style is renowned for its masterpieces in choreography and has a reputation for its emphasis on linear geometry in adavu technique and for intensity and understatement in abhinaya . She is a disciple of Uduppi Laxi Narayanan, Jayalakshmi Arunachalam, Nadana Sigamani, Srimati Dandayuthapani Pillai, S. Rajeshwari, Srimati Usha Srinivasan and Niraimathi Kumar. She has been teaching Bharatanatyam since 1990 in India and 1995 in the United States.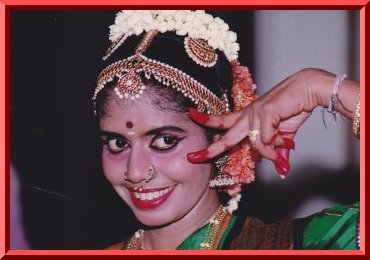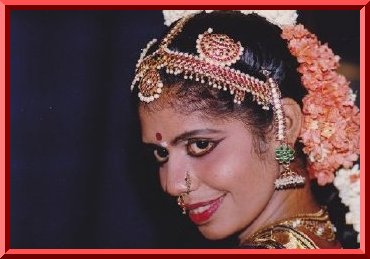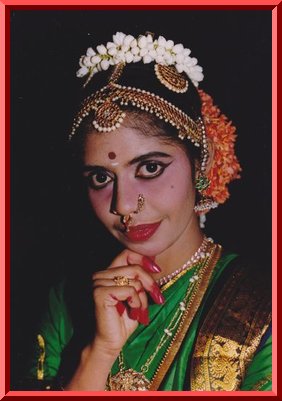 Artistic Director –Anushya Rajendra